Customer Accounts Overview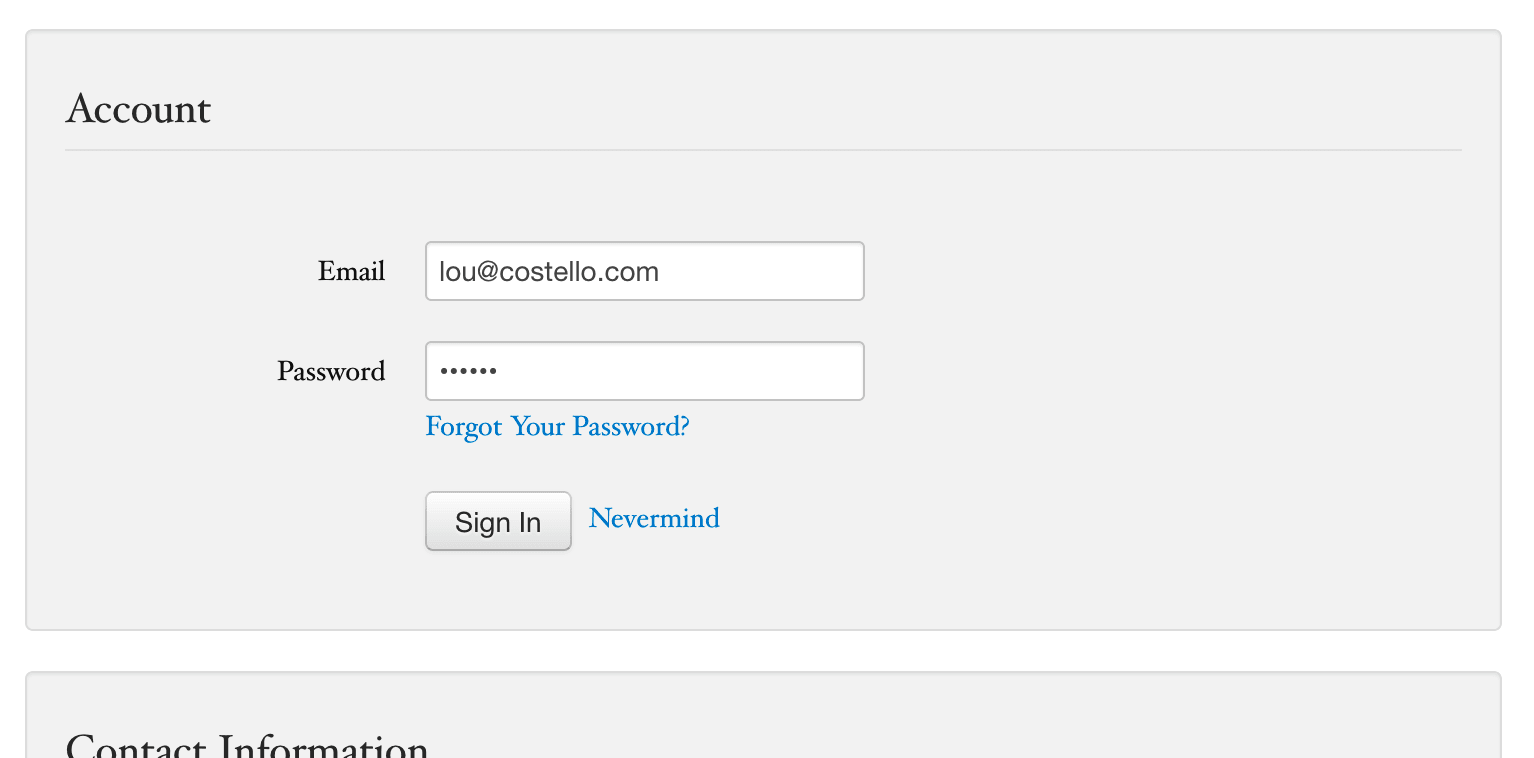 Cart66 provides built-in support for allowing your customers to create an account in your store that can be used for future purchases, tracking order history and self-management of any memberships or subscriptions they have purchased from you.
Setup

You have 3 options available for configuring how Customer Accounts work in your online store.
Disabled
This will disallow any customers from creating accounts in your store at the time of checkout. The form for collecting a password on the checkout page will be hidden as well as the customer sign in form. However, you can still create customer accounts yourself inside of your Cart66 dashboard by clicking "Add New Account".
Optional (default)
This gives your customer the option to create an account at the time of checkout, but it's not required. They will be shown a "Create Account" checkbox that, when checked, provides a password field for them to fill out which will create a customer account for themselves in your store that can be used in the future.
Required
This option makes creating a customer account required on your checkout page. They will not be able to proceed with the checkout process without entering a password for creating an account.
In certain cases, we force customer accounts to be required at the time of checkout. For example, if they are purchasing a membership or subscription product from you, we require a customer account get created so that their membership and/or payment information can be used in the future for restricting content or processing recurring subscription charges.

So if your customer is purchasing a membership or subscription product, we will override this setting you have here for customer accounts.
Checkout Process
During checkout, our customer will be presented with the appropriate fields for creating an account, depending on your setting above.
Disabled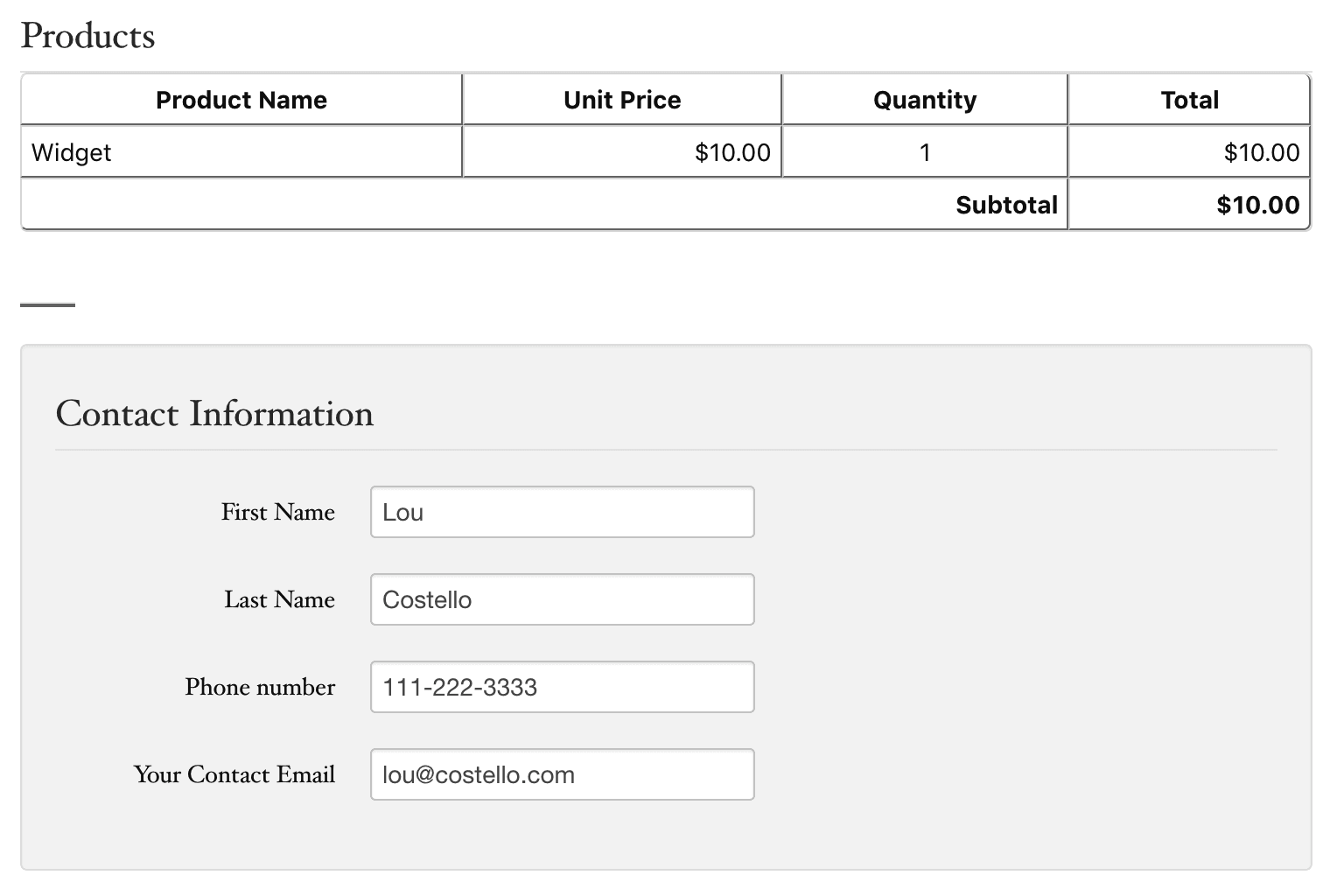 When you've set the Customer Accounts setting to "Disabled", the contact information section of the checkout page will not show anything with regards to creating a customer account.
Optional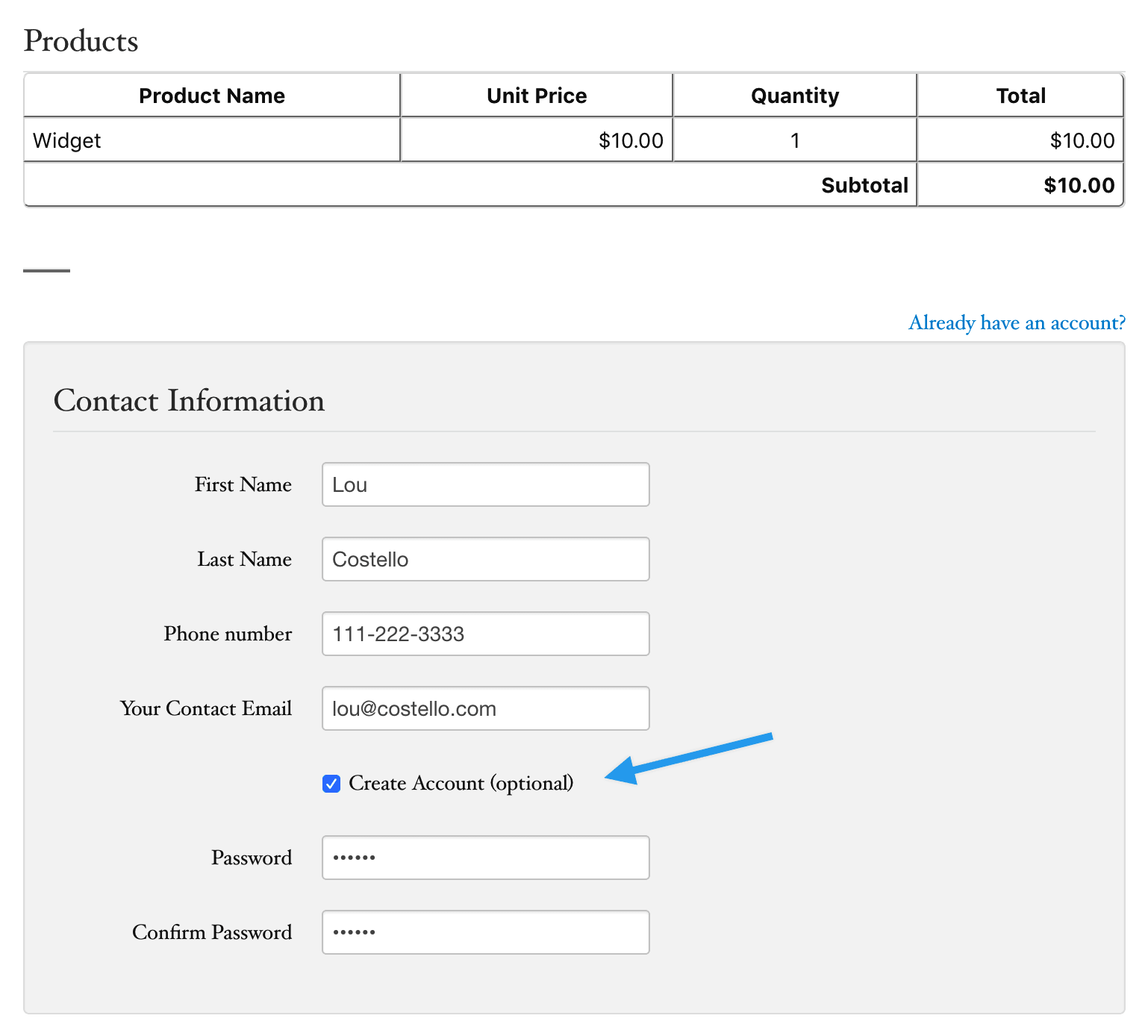 Here you can see the checkbox with password fields for the customer to fill out to create an account when you've set the Customer Accounts setting to "Optional".
Required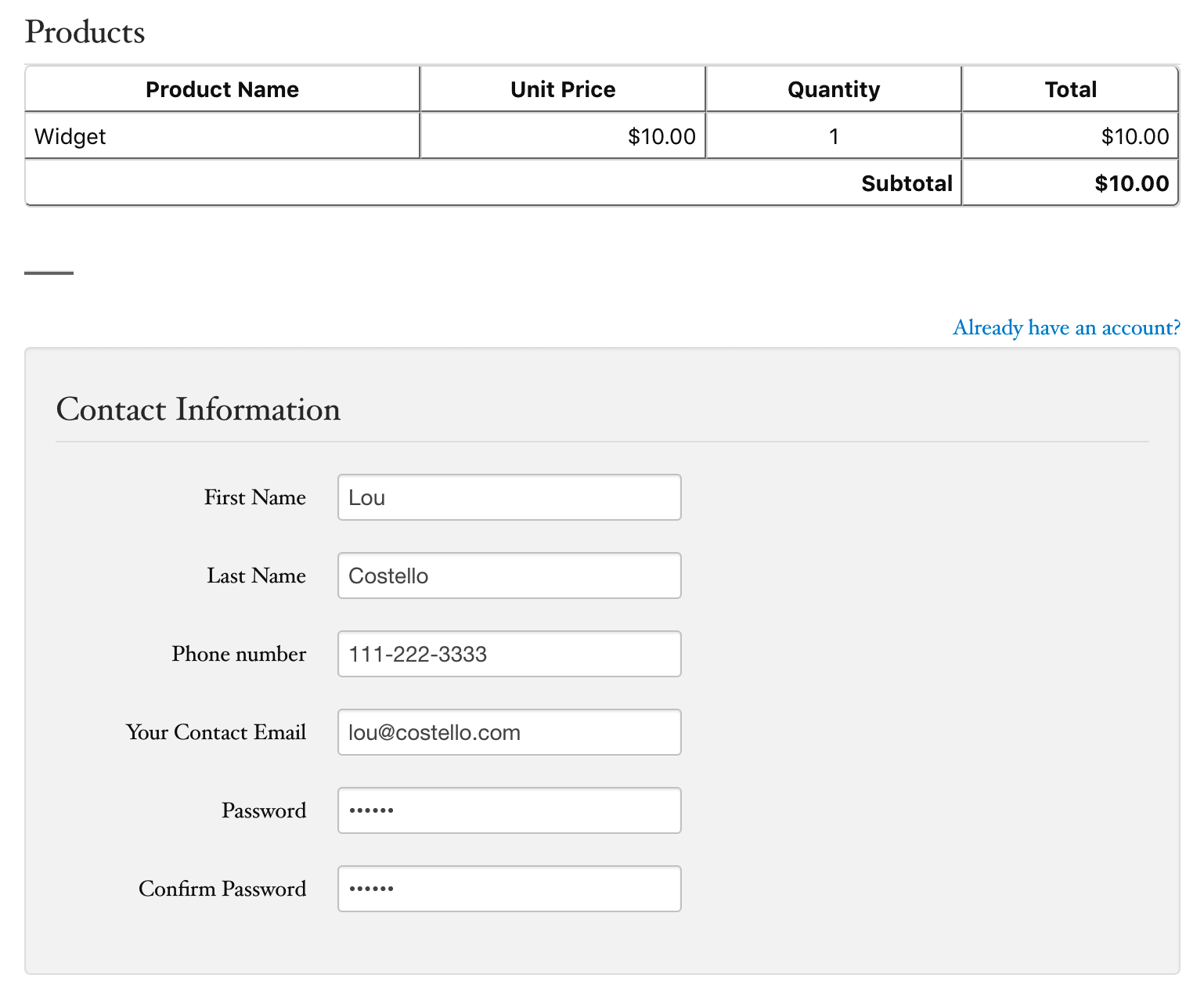 When the Customer Accounts setting is set to "Required", it hides the Create Account checkbox and forces the customer to enter a password to create an account to complete the checkout process.
Returning Customers
When a customer with an account in your store returns for another purchase in the future, they can sign in directly on the checkout page, which will prefill any information they have saved in their account, such as contact info, shipping addresses and payment information.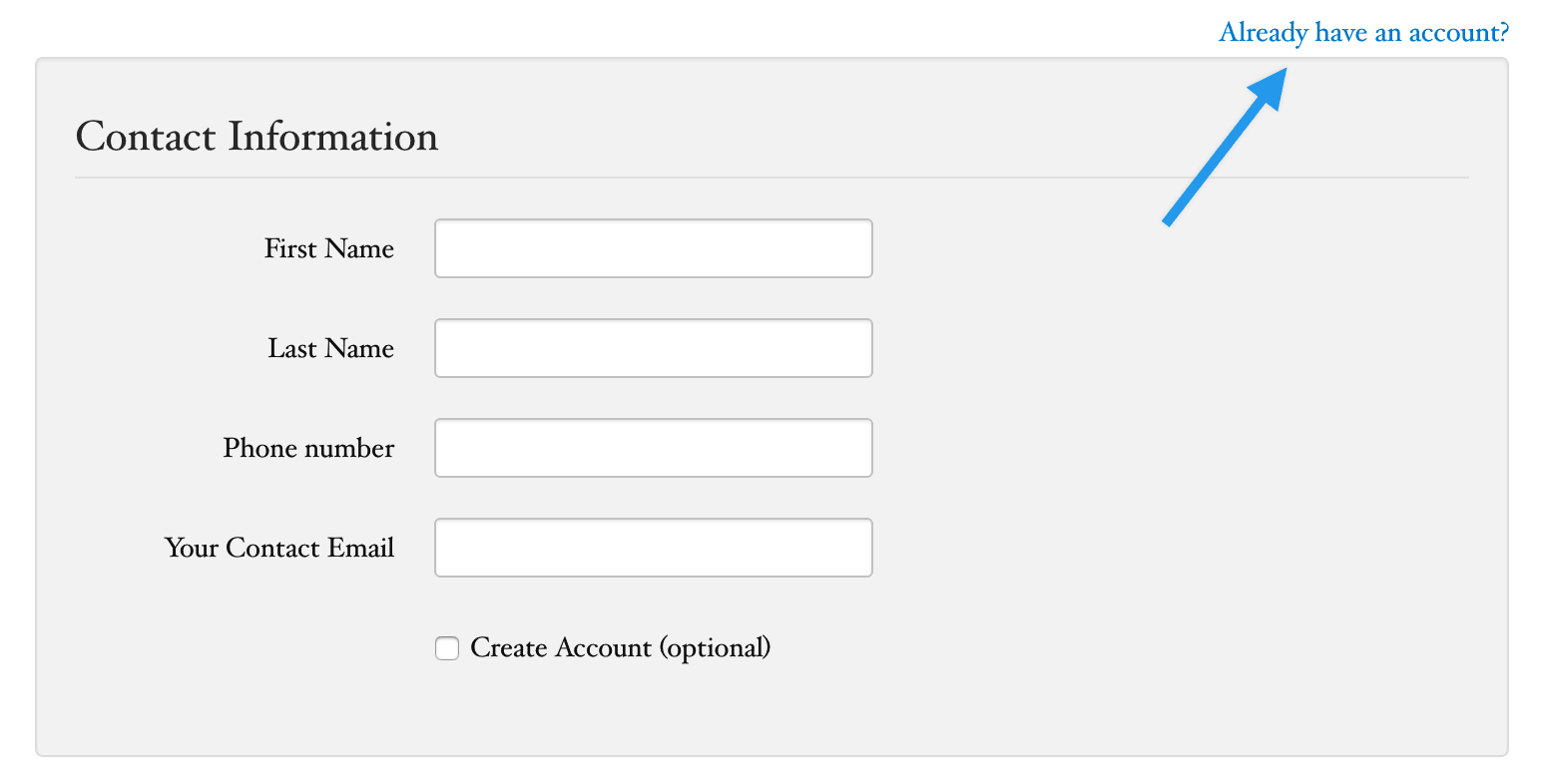 Clicking the "Already have an account?" link will drop down a sign in form for the customer.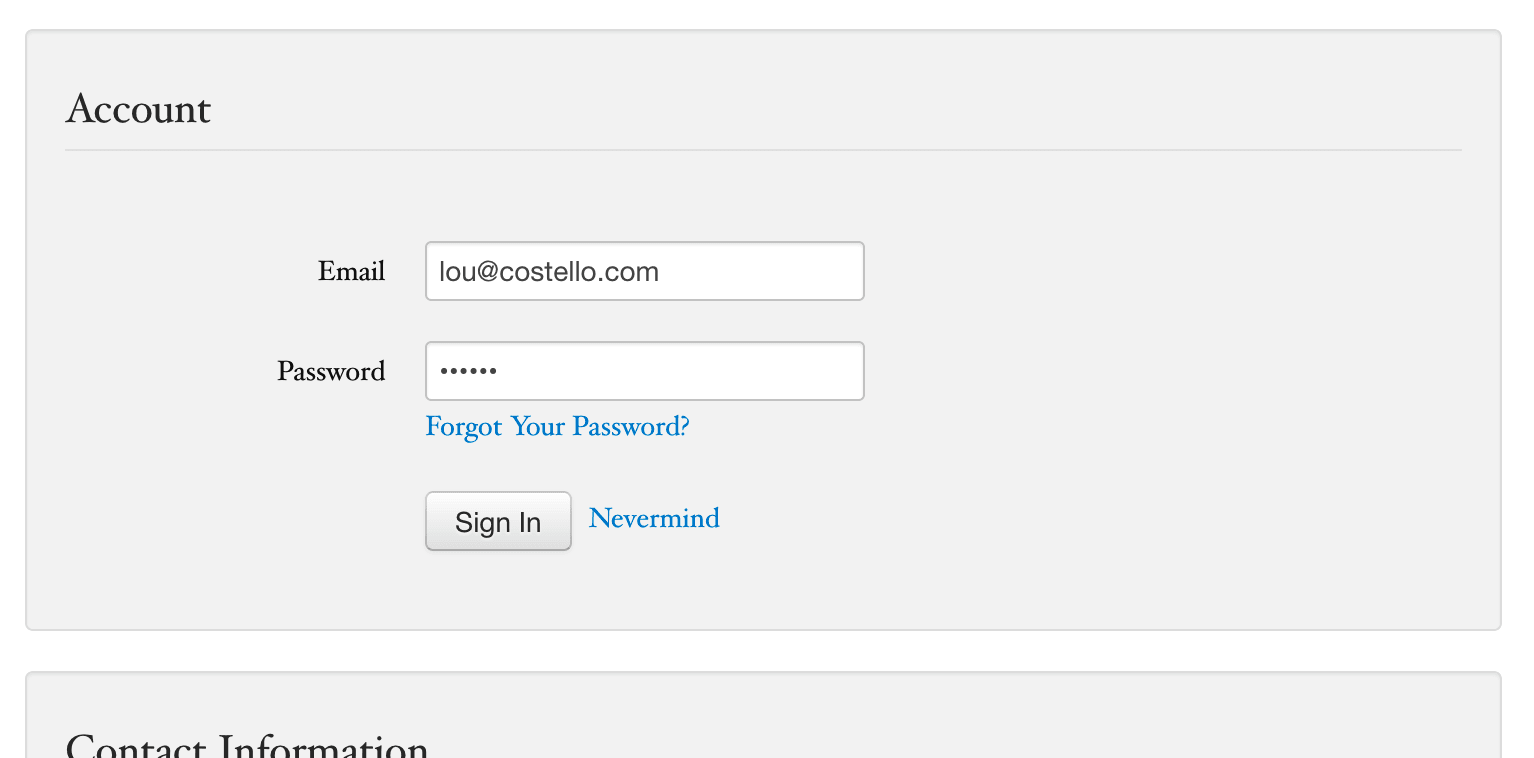 After signing in, their contact information will be pre-filled based on their customer account information.