Customer Uploads at Checkout
Cart66 provides a way to let your customers upload files to you during the checkout process. This can be useful for a number of scenarios, for example, uploading images to get printed on a t-shirt or uploading audio files to get transcribed.
Setup
After you've created the product you want to sell, you can add what's called a File Attachment field to it which will allow your customer to upload a file that will get attached to the order, which you'll be able to access after the order is completed.

This will open a form you can fill out to provide instructions to your customer for what can be uploaded, as well as optional price increases and whether or not it is required.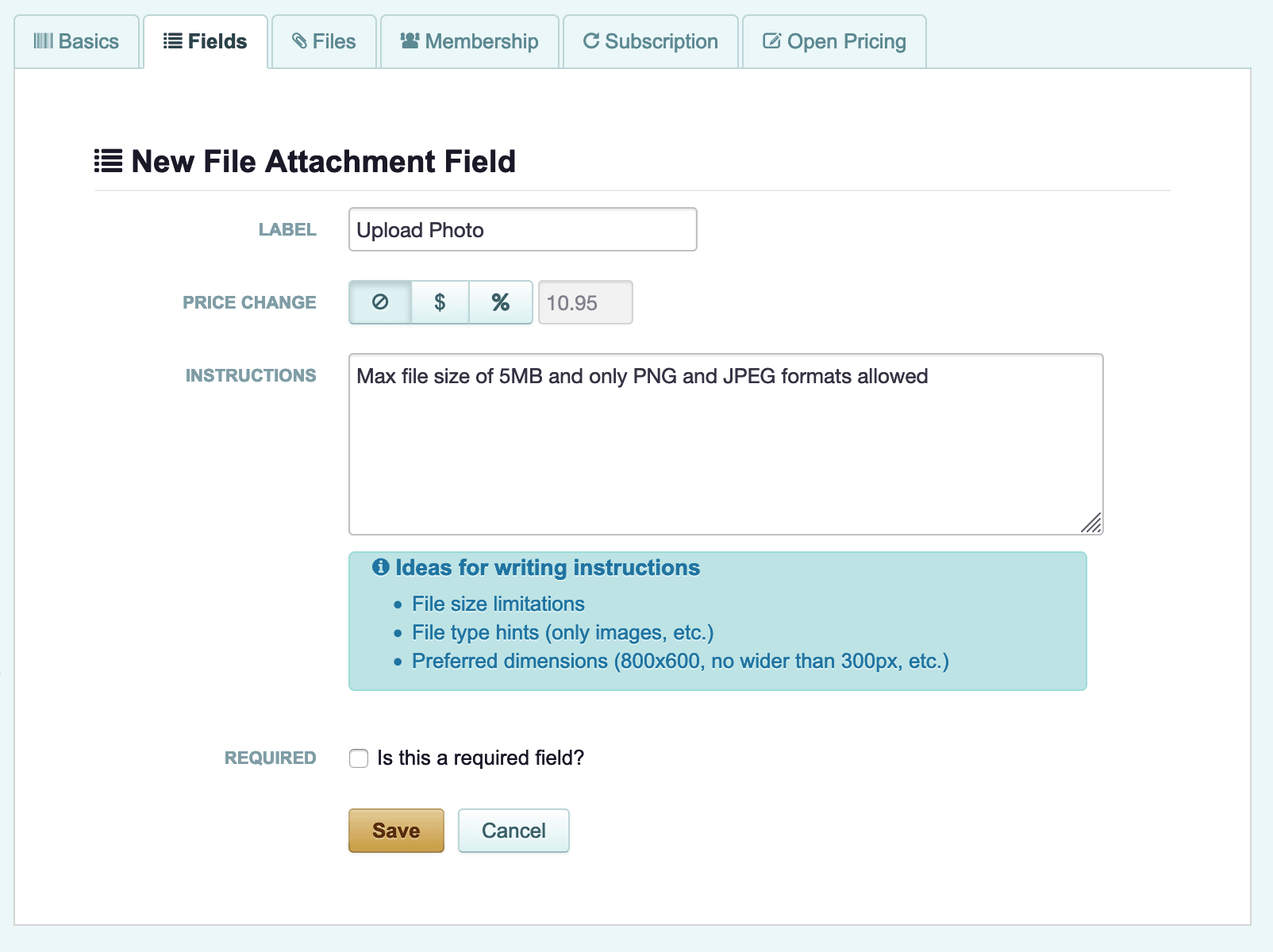 Saving that field will show the details for it on your product management screen, which you can change later if desired. You'll also see a preview of what it might look like on the product form shown on your website. (Of course, the actual look of the product form will be determined by your specific WordPress theme)
Customer Experience
On your WordPress site, when the product form is rendered for this product, it will notify the user that they can upload an image for this order at the time of checkout.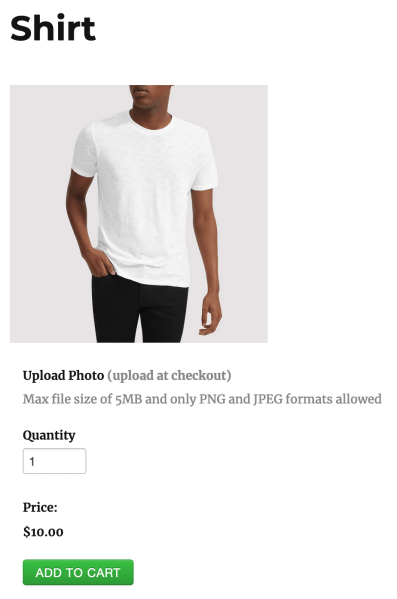 After adding the item to their cart, your customer will be given the option to upload a file which will be attached to the order.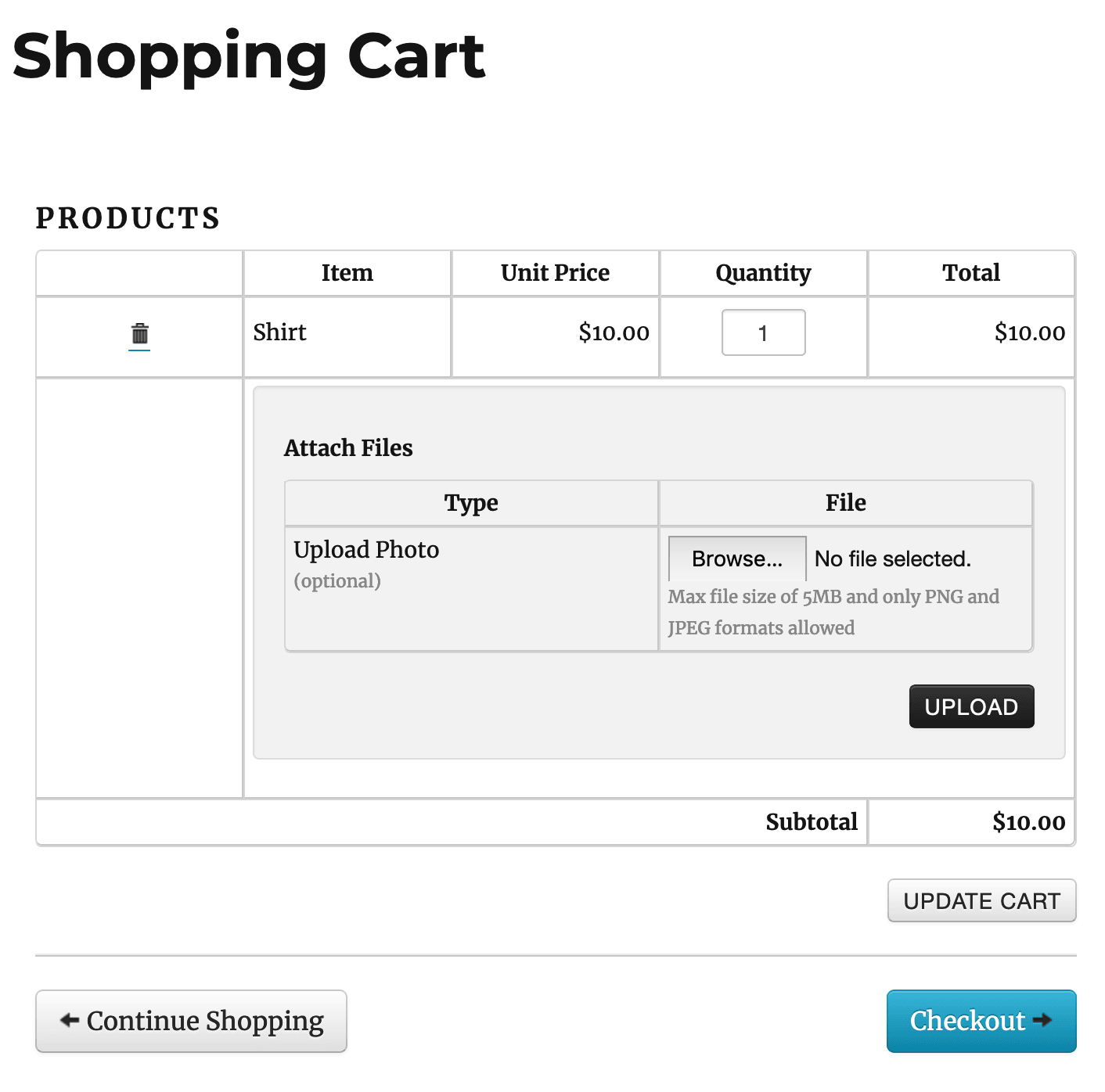 After uploading the file, the customer will be shown a message and see the name of the file uploaded associated with the item in their shopping cart.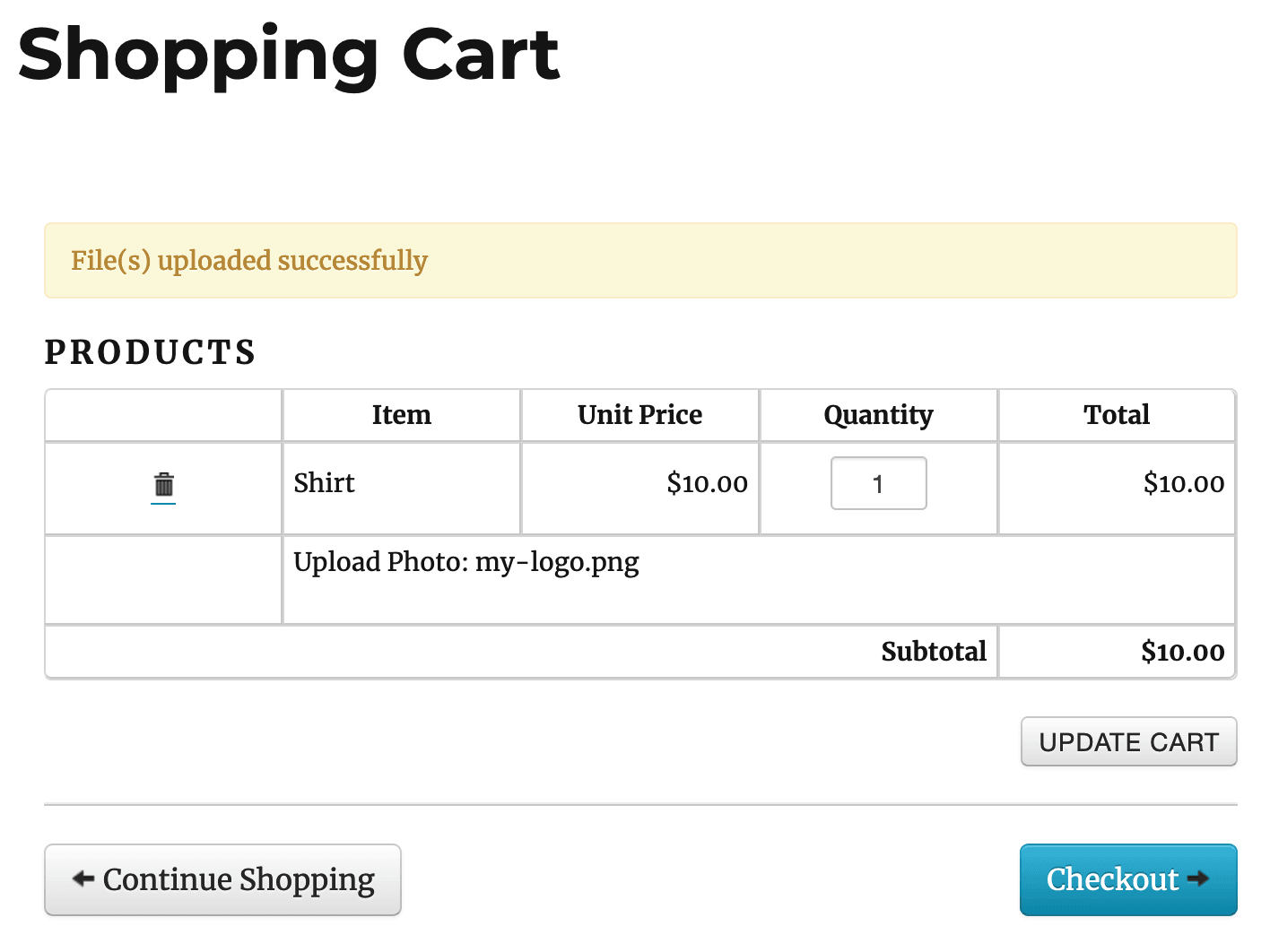 Order Fulfillment
Once the customer completes the order, you can download the file they attached in the order management area of your Cart66 account.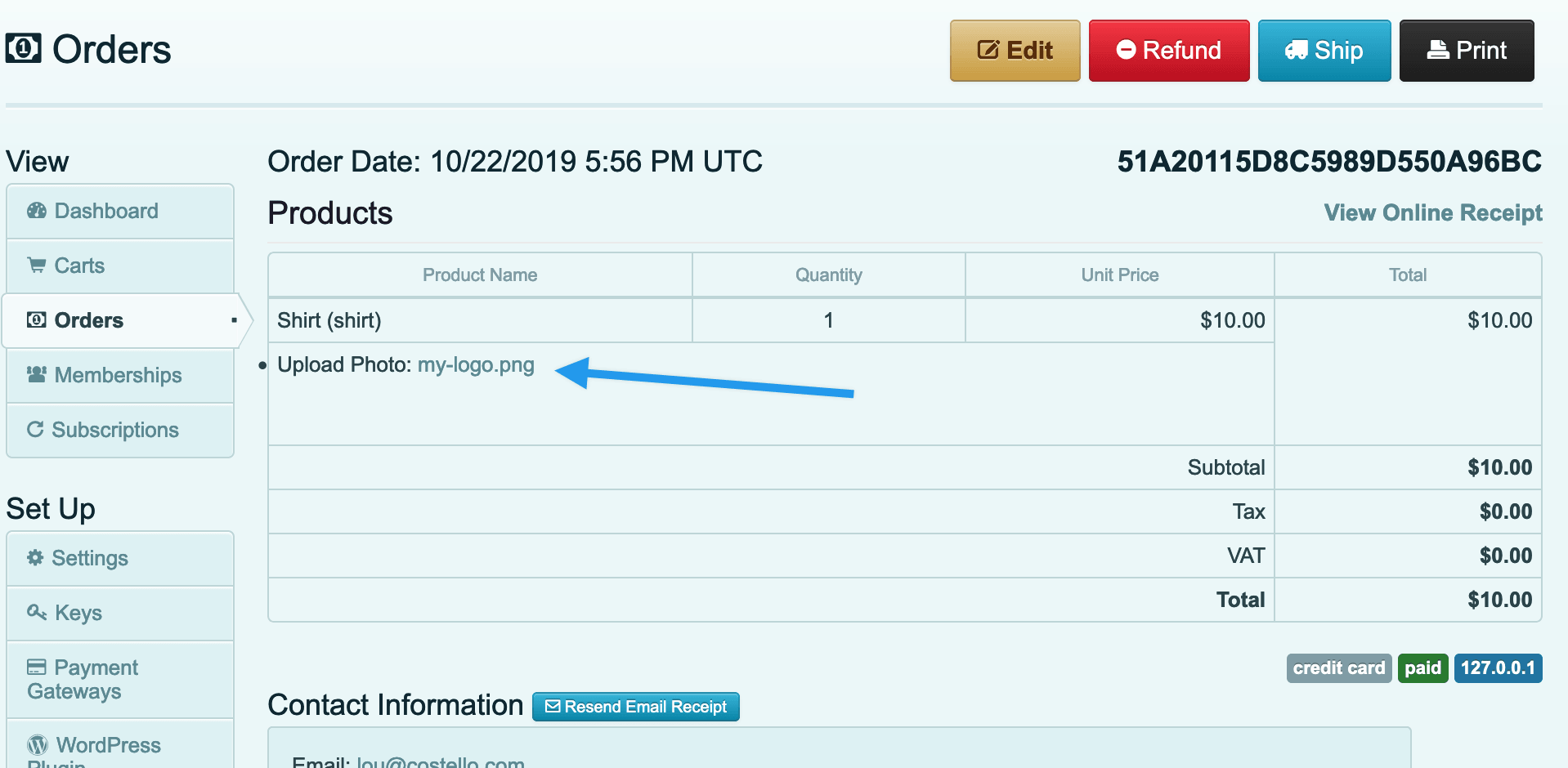 At this point, you can take whatever actions necessary to fulfill the order with the file(s) provided to you by the customer.